Everything you need to know about
The Best Sex Toys for Couples
It's opened up exciting new worlds, unlocked hidden desires, encouraged intimacy, and strengthened bonds.
SHOPPING GUIDE:
A Guide to Sex Toys for Couples
Introducing sex toys for couples into the bedroom has changed relationships worldwide. After all, pleasure is something you can always share! Whether you're on the shy side, want to take your sex life up a notch, or already rate 11 on the Scale of Adventurousness in the bedroom, there's sure to be a sex toy to suit you. But you may need a little help discovering it. This ultimate guide to sex toys for couples is here to tell you more about the myriad of options that can give your together time that extra yes factor.
BODY MASSAGERS:
The Ultimate Multi-Purpose Tool
It should come as no surprise that body massagers, or wand vibrators, are kicking off our sex toy guide for couples. Think of these little toys as the clit-whisperers! And, the good news is, these massagers aren't just a toy for her, either. Men can enjoy them just as much too.
Doxy 3R Body Wand
This Rechargeable Body Wand gives couples the chance to enjoy what it offers in a brand-new way. It sports the same uncluttered dimensions and premium materials as its predecessors but liberates you from the shackles of a power supply requirement.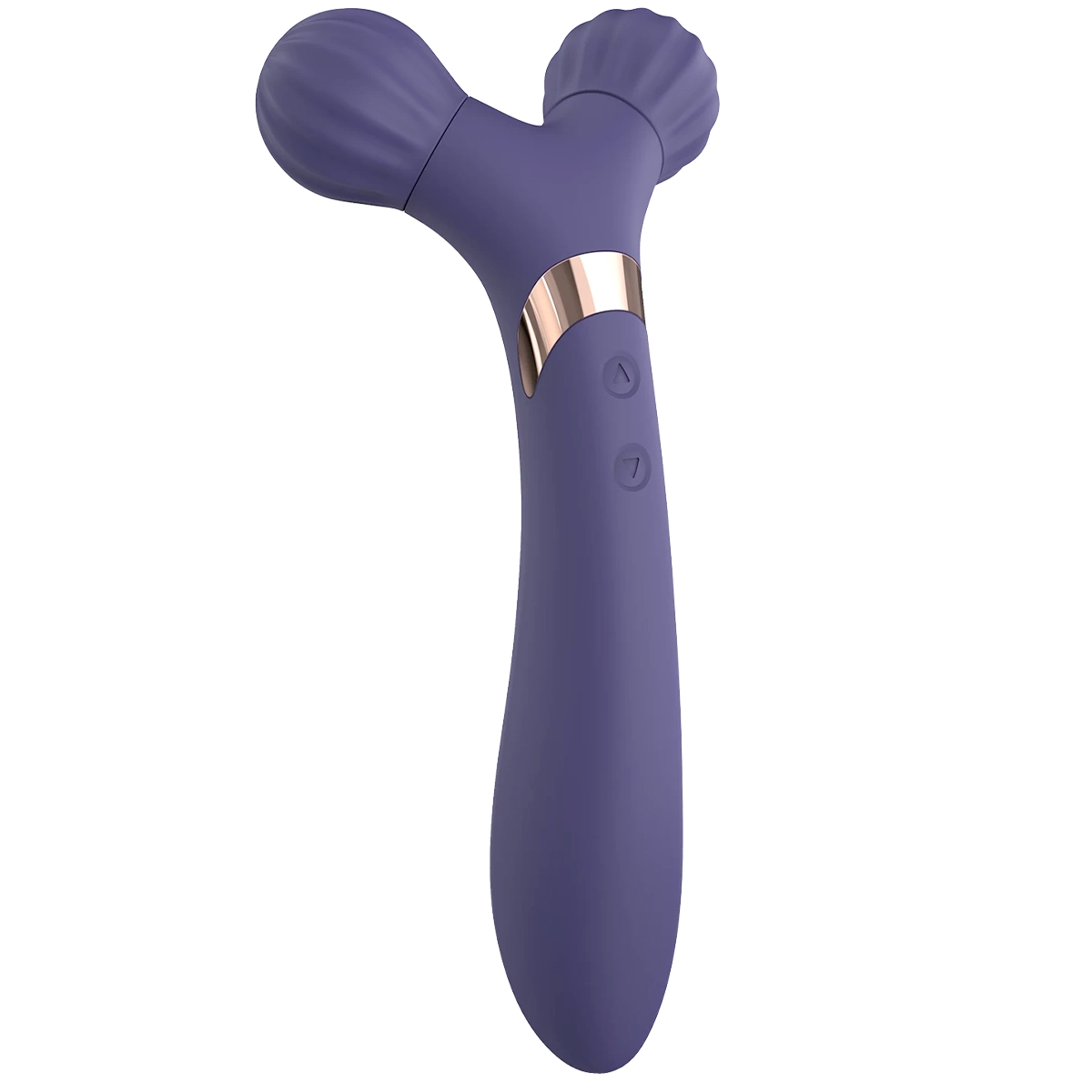 Fireball Massage Wand
The Fireball can relax you as much as it can excite you. With multiple uses the Fireball will definately raise the heat between couples. Our is all about versatility, and the Fireball combines a massage function with a vibrator that adds extra sizzle.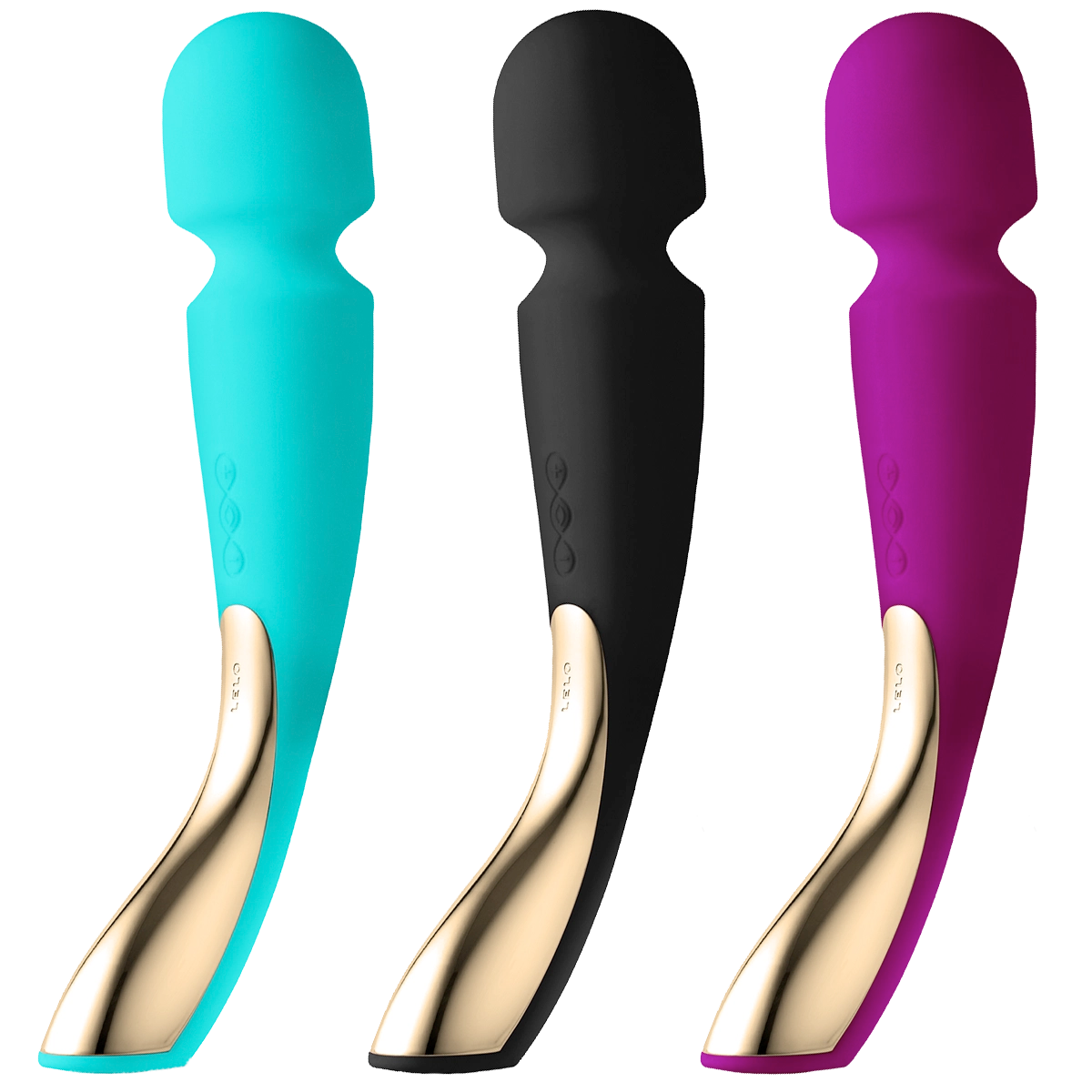 Smart Wand 2 Massager
Billed as the ultimate wand vibrator for solo and couple play, and thus obviously featuring on our ultimate guide to sex toys for couples, the Lelo Smart Wand will help you relax, release stress and climax harder and longer too.
THE GAMES
People Play
Summon up your curiosity and use these recommended props to relight that spark. Couples games are sexy, fun, and a great way to delve deeper into your innermost desires. In our guide to couples' sex toys, we've got games that enlighten, enliven and introduce new and exciting ways to pleasure each other.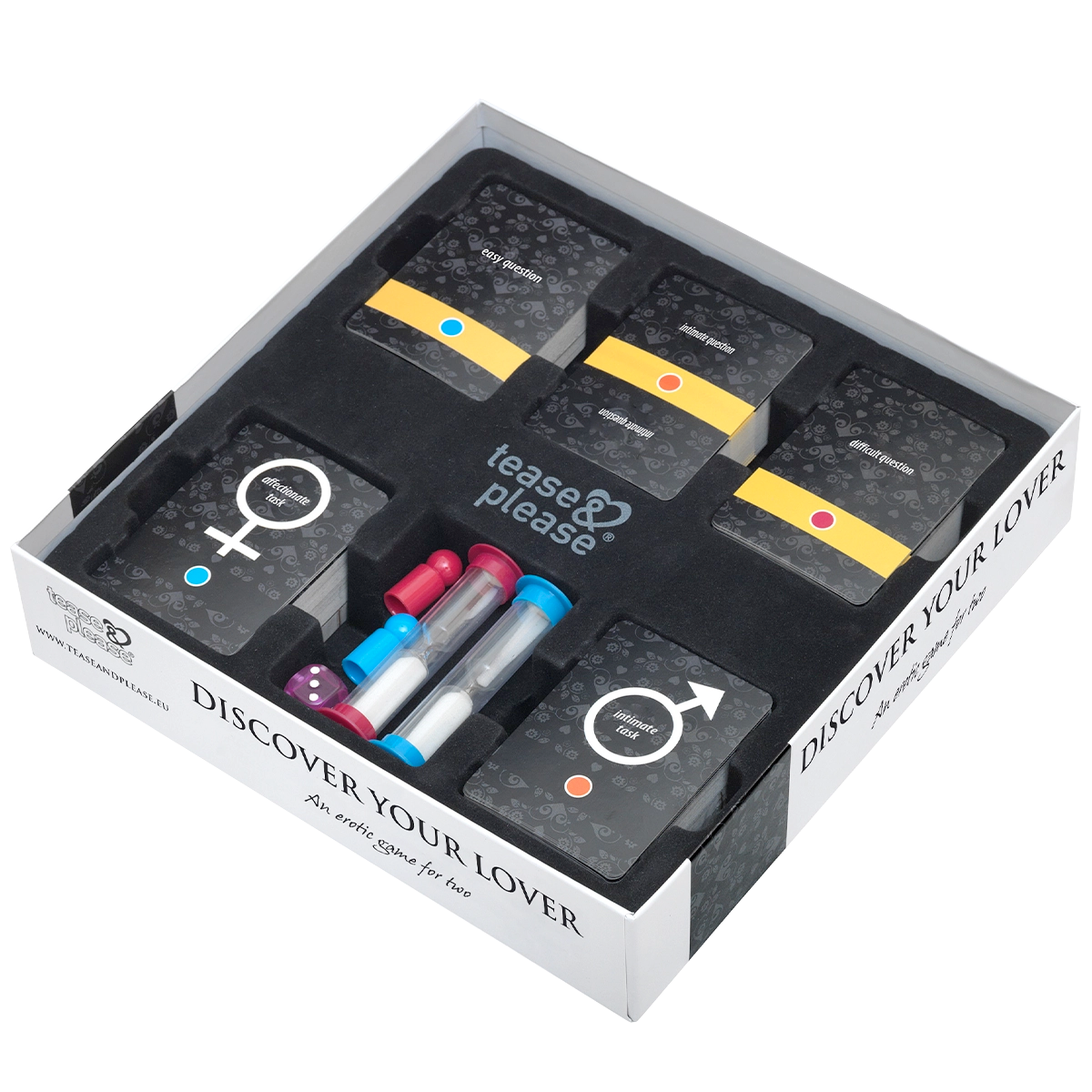 Discover Your Lover
Start with tender, romantic tasks when you begin playing the classic edition of Discover Your Lover and then level up for increasingly intimate adventures. How well do you know your partner? What tickles their fancy?
How far are you willing to go?
Kinky Dice Game
Dive into a thrill ride when you play Lovers Premium's Kinky Dice Game.
It has the potential to evoke the sexual tigers in us all and unleash our deepest desires. Simply roll the three dice and do as it tells you. There are countless positions and combo possible.
FABULOUS
Finger Vibes
Think of Finger Vibes as a gentle way to take the usual finger play to a whole new level. These fabulous little devices wrap around your fingers and turn them into pure pleasure wands. Great to stimulate around the anus and vaginal play, they make your fingers even sexier.
Fin Finger Vibrator
The Dame Fin finger vibe is a finger vibrator that turns foreplay into more play every time. It works just as well for him or for her, the kind of inclusiveness that earns it a place on our sex toys for couples: the ultimate guide list.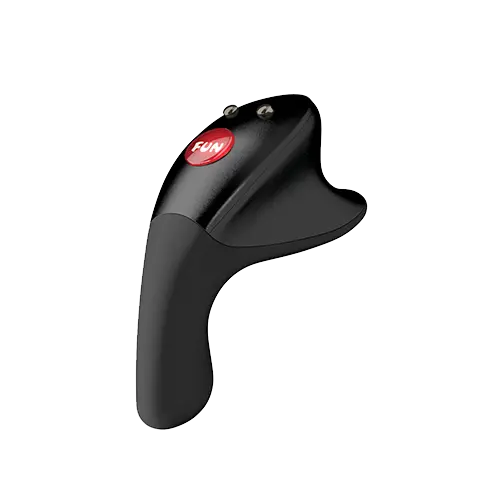 Be-One Couples Vibrator
The Be-One is an innovative couples' toy designed for ultimate foreplay.
The two motors offer four different vibration speeds and a "flirt" setting that changes in fun and unpredictable ways. Bring back the art of touch.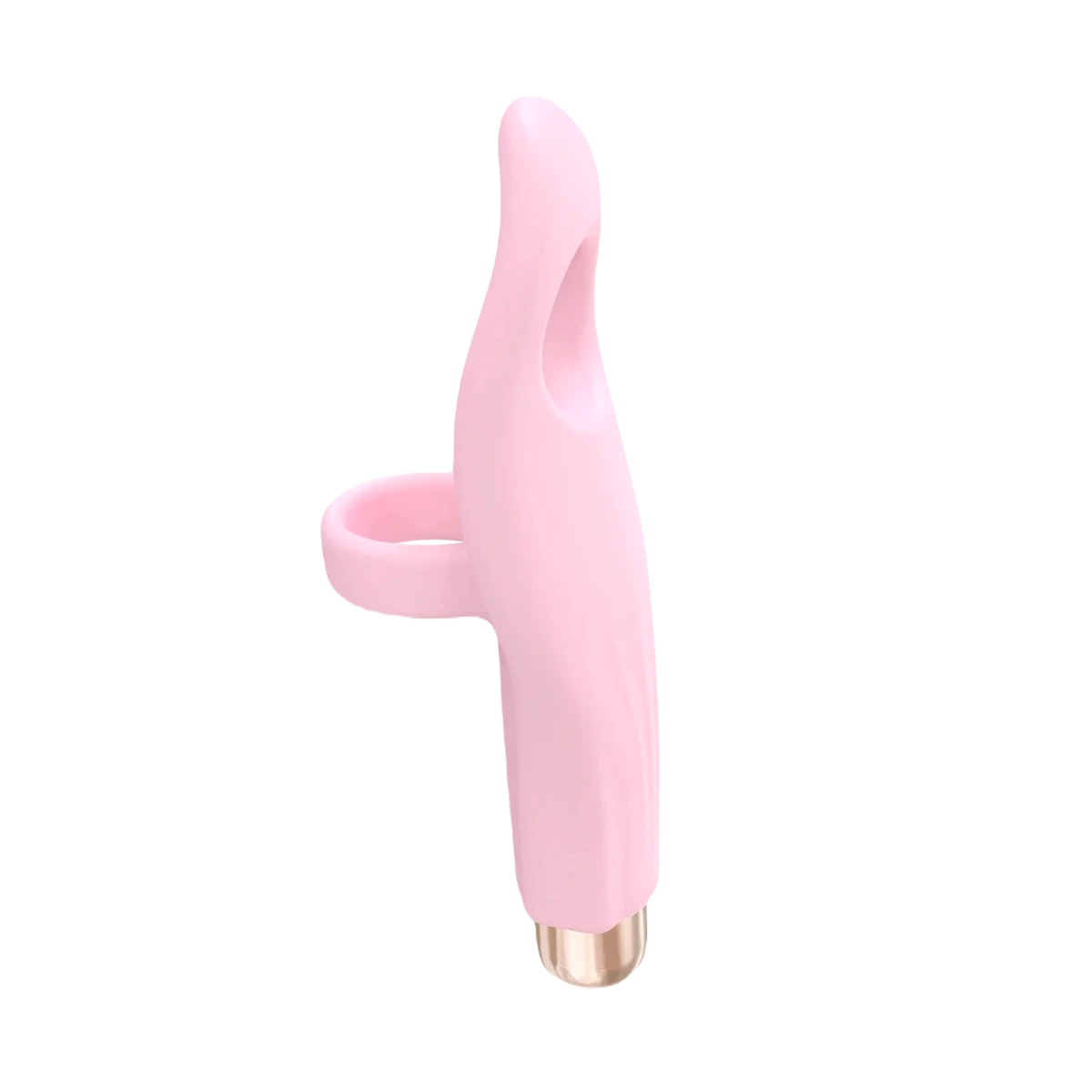 Tickle Me Finger Vibrator
The Tickle Me finger vibrator is a smart design, it turns anyone's finger into a powerful pleasure tool. Explore each other and enjoy the vibes while you caress the nipples or clitoris during foreplay.
My partner and I feel so much closer since we discovered these Sex Toys for couples. I love it when we are naughty together!
STRAP-ON
Dildos
Leave it to Matildas' ultimate guide to sex toys for couples to provide you with every possible strap-on dildo you could possibly want so you can focus on choosing the one you need.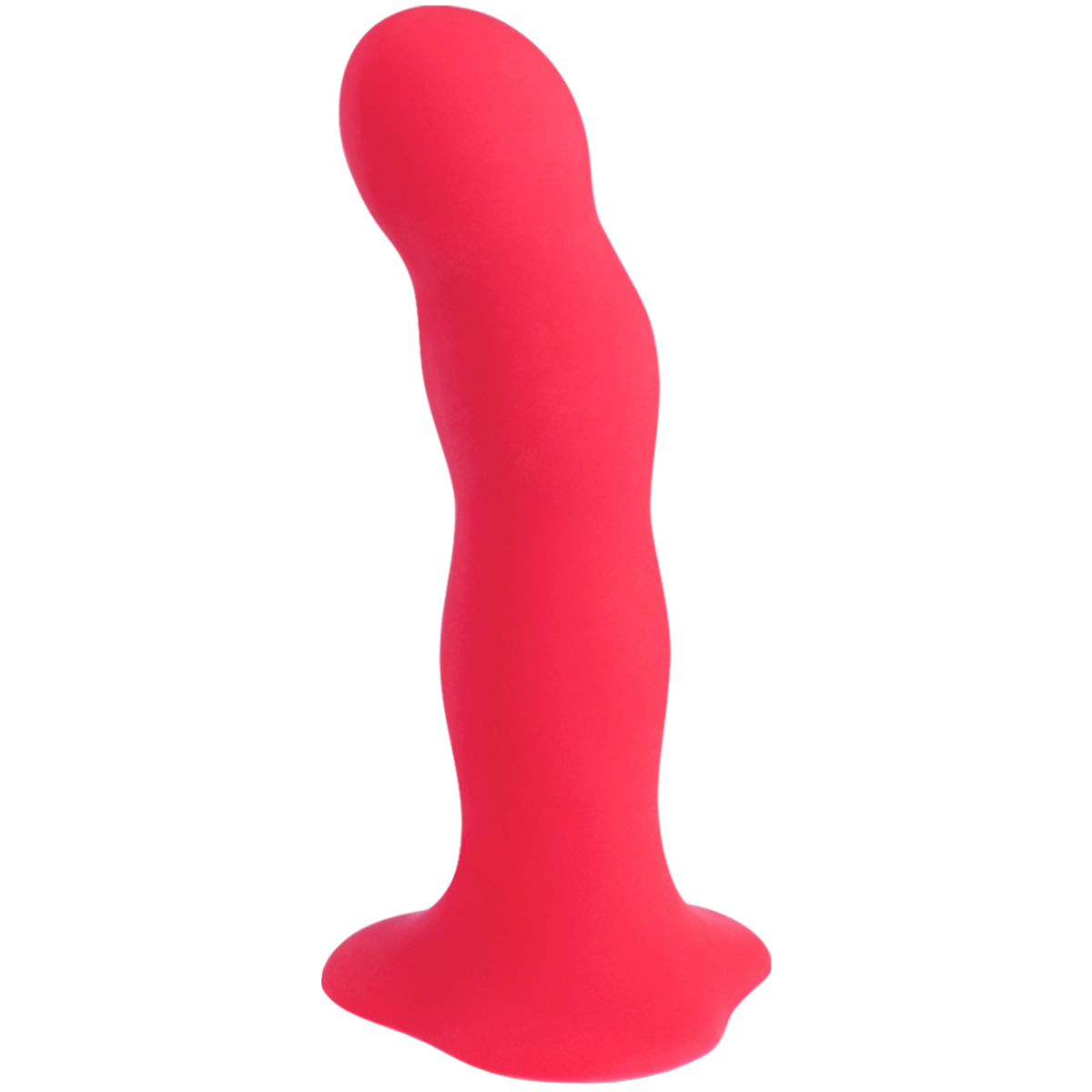 Bouncer Shake Dildo
The three weighted balls inside the Bouncer Shake Dildo by Fun Factory bounce and roll around inside the shift whenever you move. This kind of organic sensation is an experience you'll want more of…more of the time.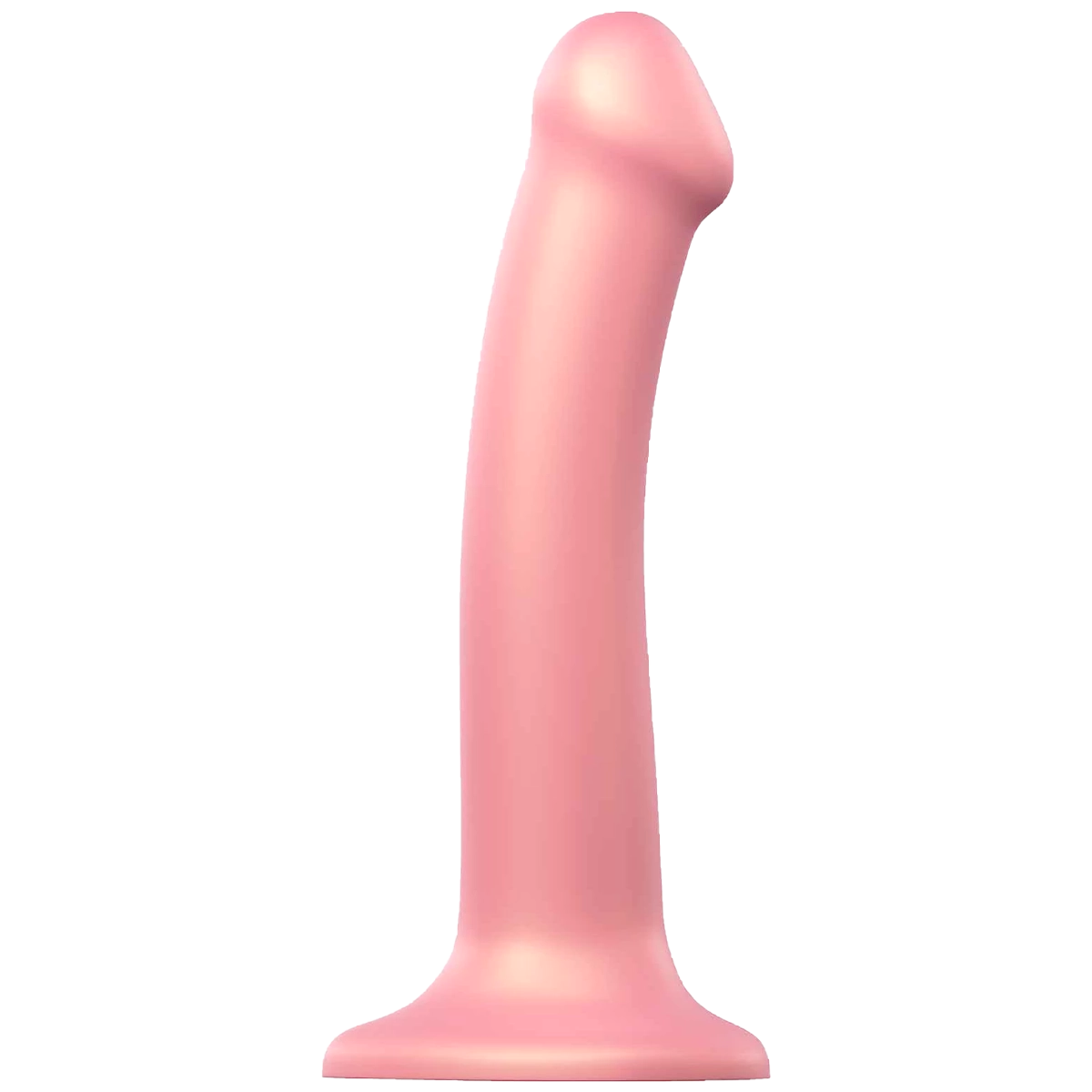 Mono Density Dildo
Mono Density Suction Cup Dildos are created by liquid silicone being poured by hand, making them surprisingly soft. The suction cup ensures the dildo stays in place, allowing you to explore some hands-free fun.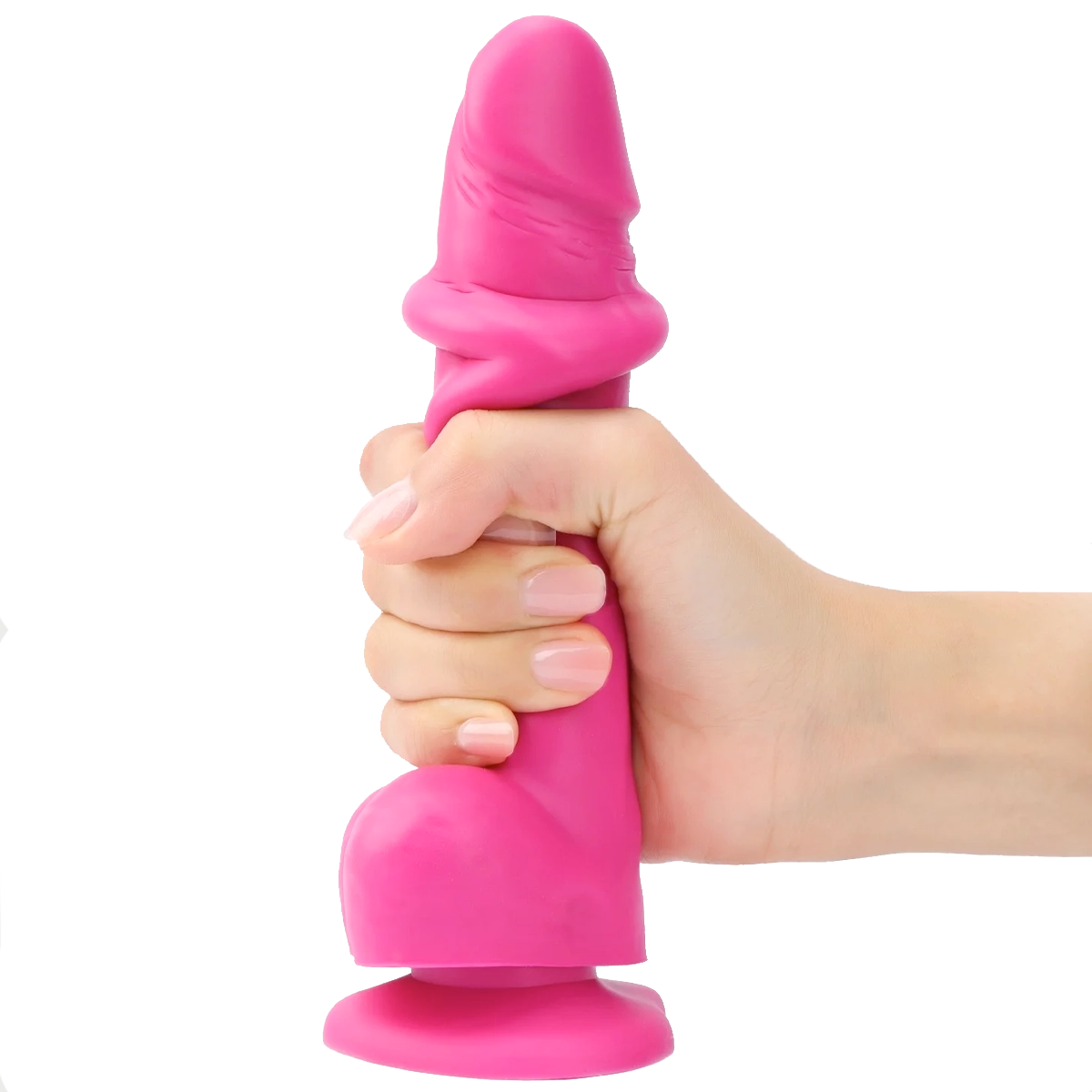 Sliding Skin Dildo
What sets the Sliding Skin | Realistic Suction Cup Dildo by Strap-On-Me apart from the rest is its extra-soft sliding skin layer on top of the firm silicone core. This makes it possible to pull, stroke, and tug it as if it were an actual penis.
Our TOP COUPLES
Sex Toys
Playing with adult toys is just as much fun when you're all grown up. It encourages experimentation and playfulness. Providing you with new types of stimulation to your oh-so-sensitive erogenous zones. The top choices in our guide to couples' sex toys include: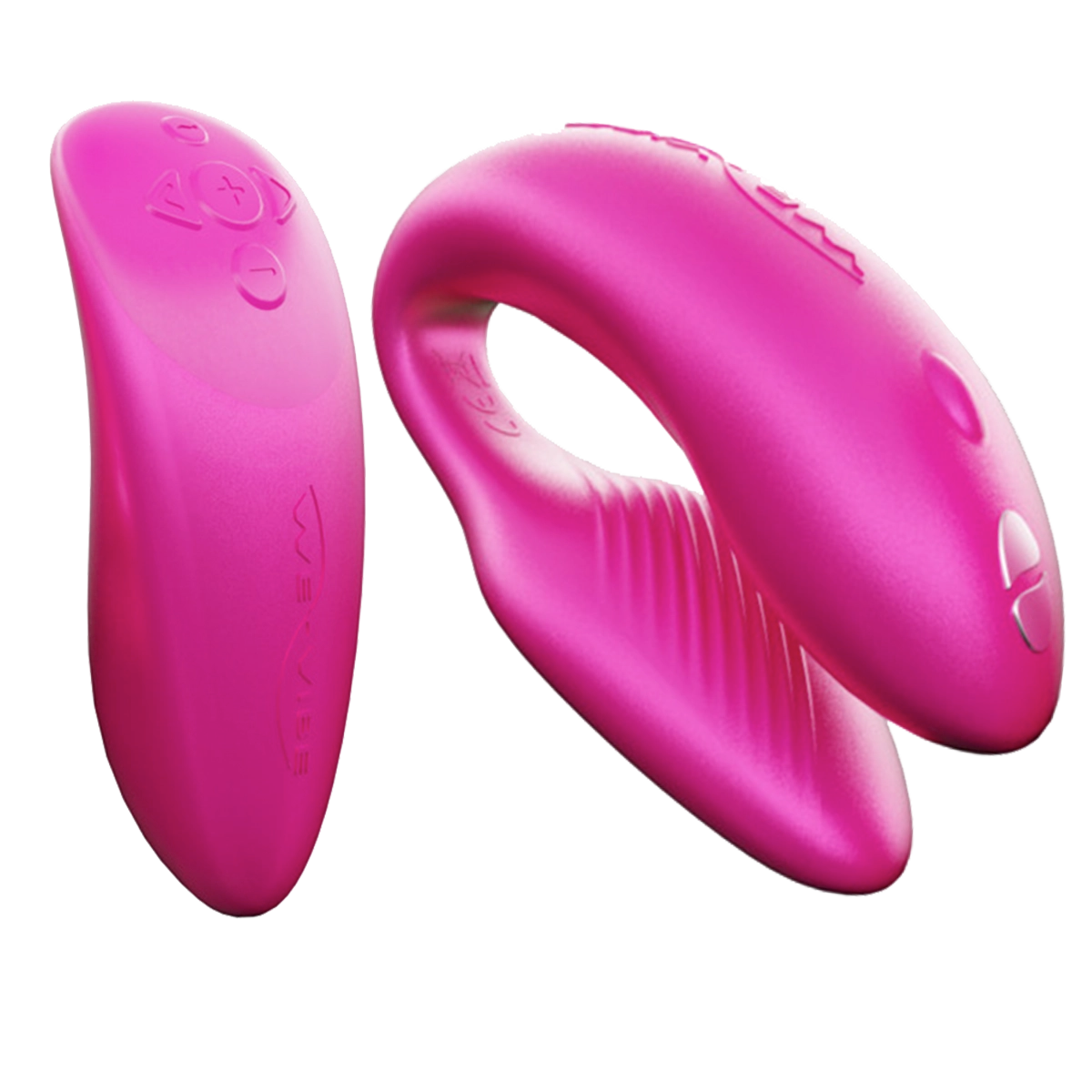 Chorus Couples Vibrator
The Chorus Couples Vibrator by We-Vibe boasts a dual-motor vibrator with a squeeze remote and touch-sense control. Using AnkorLink technology this toy lets you enjoy uninterrupted connection via the app and a remote, so you can pleasure each other from afar too.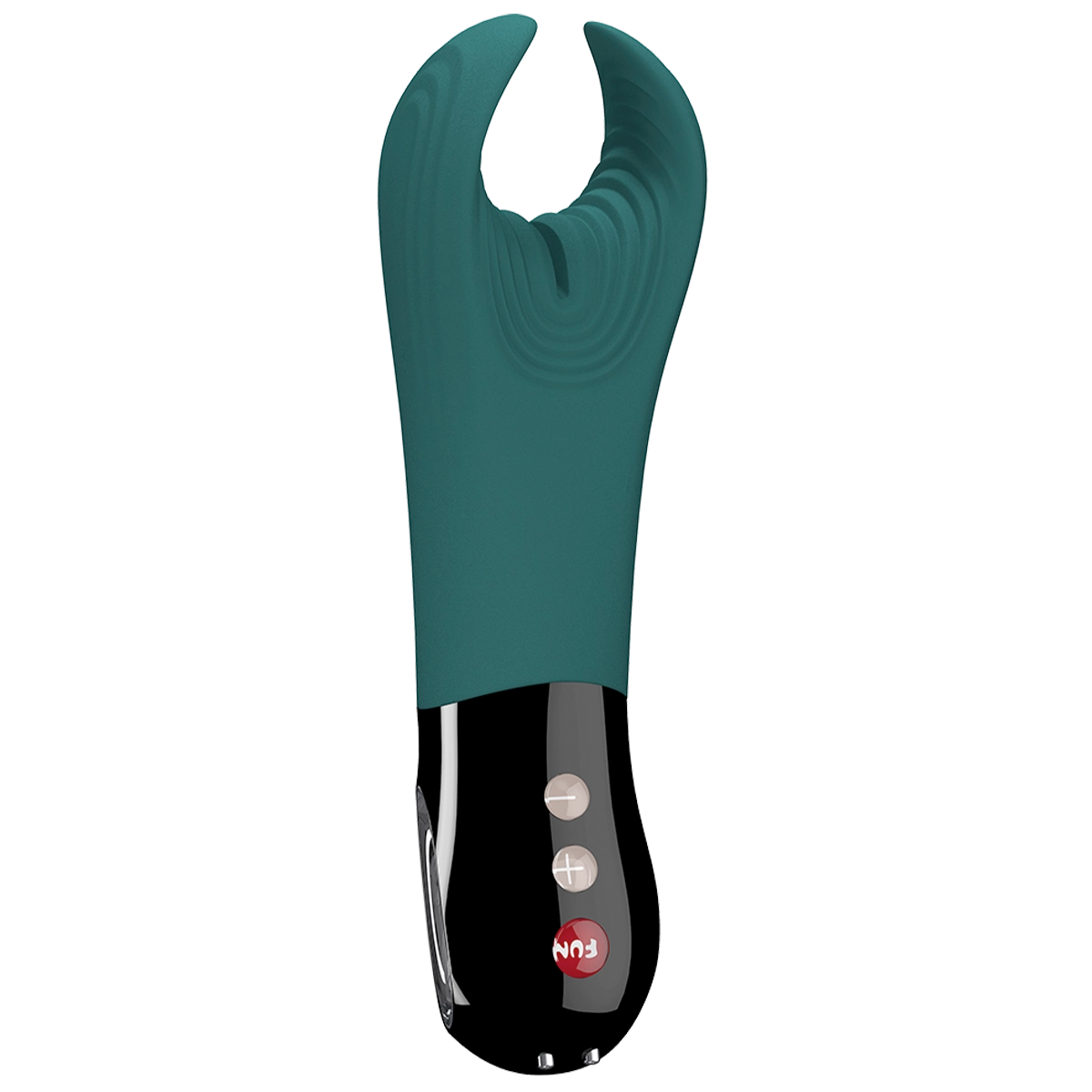 Manta Male Masturbator
Use the Manta Male Masturbator by Fun Factory to create targeted vibration and step your stroking game up a notch. As any good sex toy guide for couples will tell you, a good bedroom game often just comes down to just putting a different spin on what you're already doing.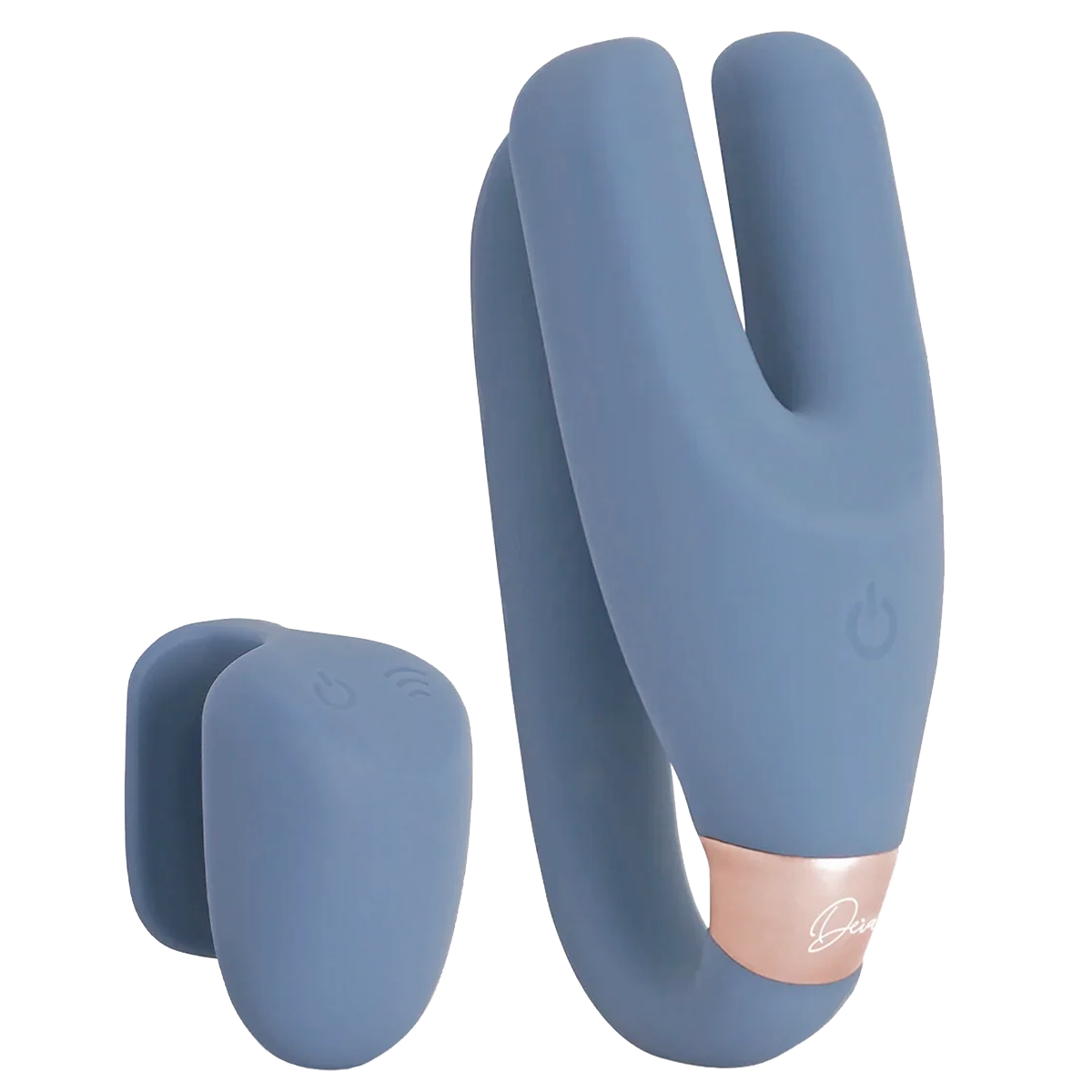 The Wearable
The Wearable is double the pleasure. A detachable finger vibe controls this beautifully designed sex toy. Worn by her during sex, this hands-free device gives off sensational vibrations, all controllable by a separate remote giving both partners pleasure.
THE PERFECT ADDITION
For Couples
TANTALISING
Toy Sets
A sex toy set may encourage you to experience toys you wouldn't normally even consider and could make foreplay so much more enjoyable. What's not to like? These sets are perfect for couples looking to expand their bedroom repertoire.
Bondage Set
This Bondage Set by Steamy Shades is a great introduction to the world of bedroom bondage. Explore your partner's body with high-quality blindfolds, a feather tickler, nipple clamps, silk rope, wrist restraints, and more.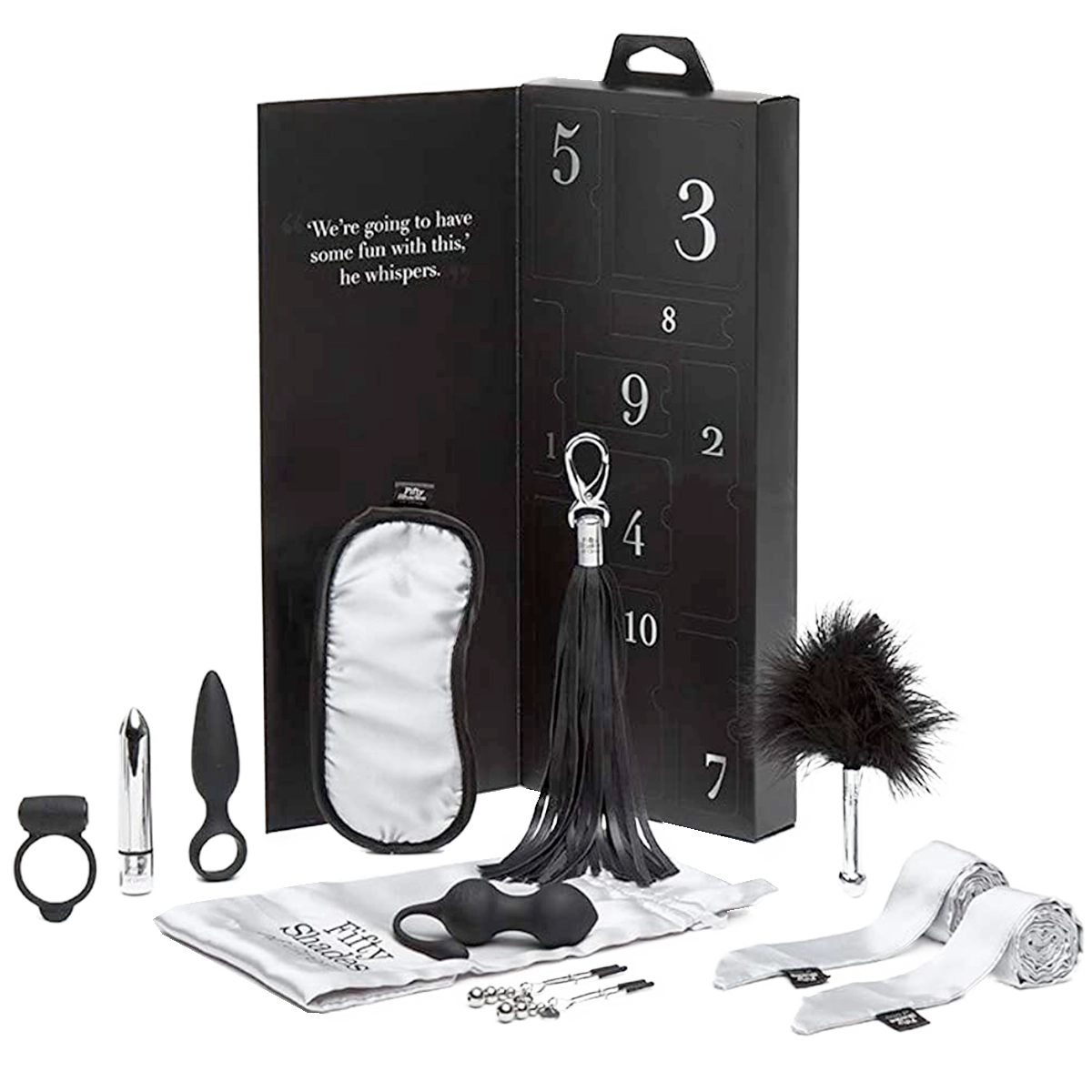 Overload Pleasure Set
This tempting gift box will ensure that sexual delight and intrigue are sky-high for at least 10 days! Open one of the mystery Overload Pleasure Set by Fifty Shades Of Grey boxes each day and discover a sensual surprise.
Xtend Boy Penis Sleeve
Create an additional 30% width and length with the Xtend Boy Reversible Penis Sleeve and enjoy extended erections thanks to the integrated cock ring. This sex toy for couples is a winner on both sides.
VIVACIOUS
Vibrating Panties
The only thing better than a good vibrator is a good hands-free vibrator and we've got vibrating panties that will blow your...mind. Explore a range of different styles in our guide to couples' sex toys, each with the same purpose, to stimulate you, hands-free.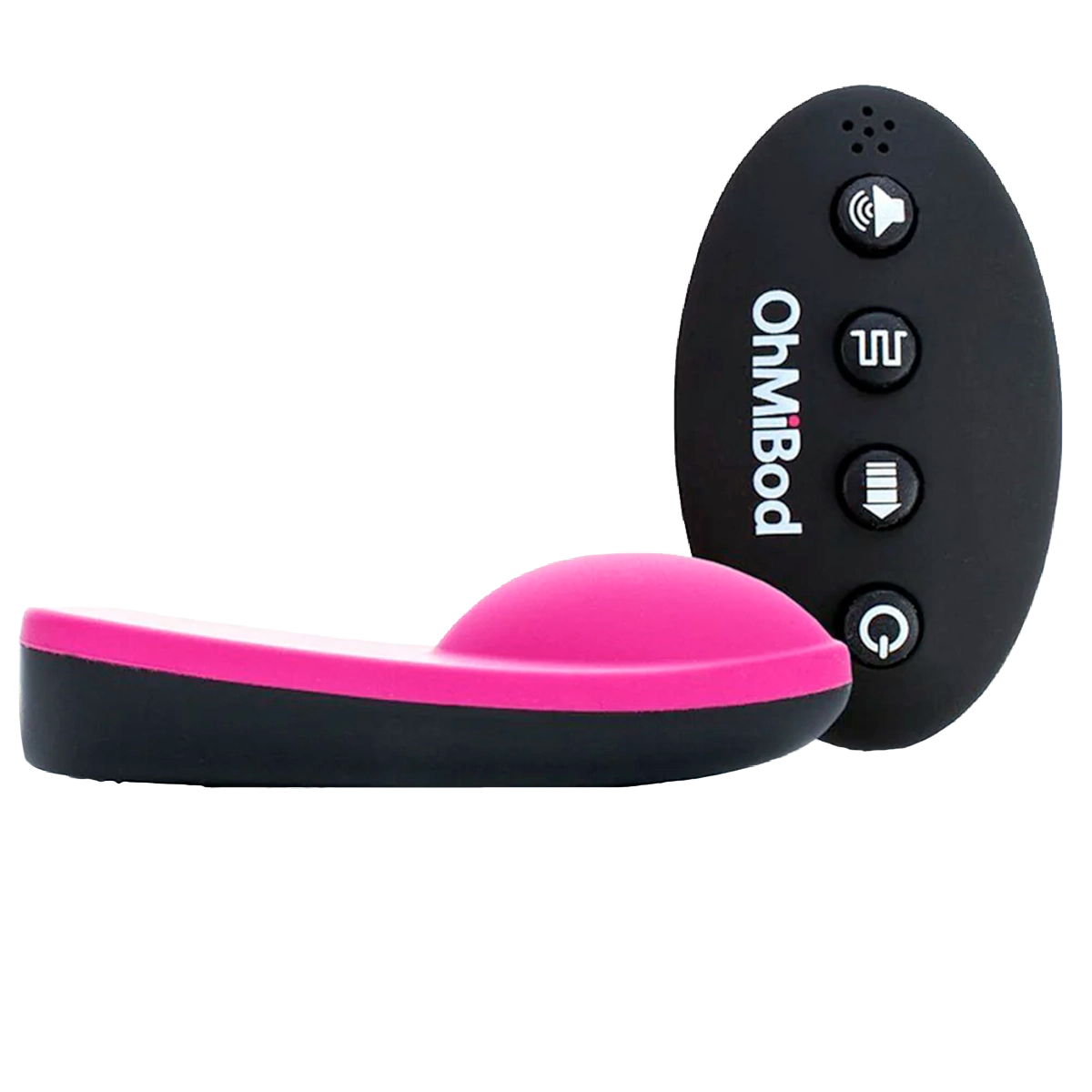 Club Vibe 3.Oh Panty Vibe
The Club Vibe 3.Oh Silicone Panty Vibe by OhMiBod is a discreet, eminently wearable panty vibrator that's sure to please whenever the mood strikes. It's lightweight and quiet and features three different pleasure modes.
Knickerbocker Glory Vibe
The thoughtfully designed Knickerbocker Glory Panty Vibe by Rocks Off is soft to the touch, discreet, and quiet. It will fit perfectly into your underwear to start working on your next undercover orgasm.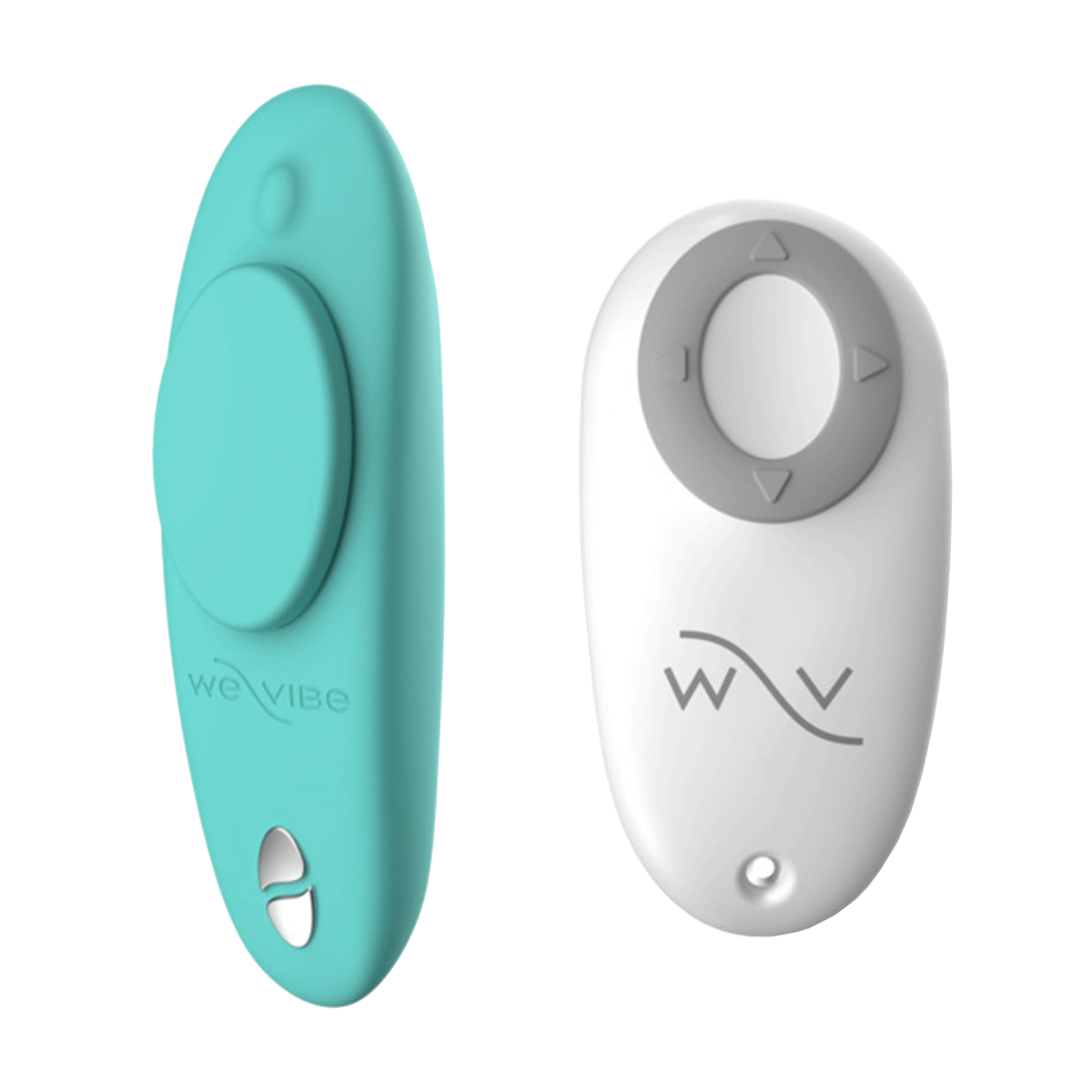 We-Vibe Moxie Panty Vibe
The We-Vibe Moxie Panty Vibe features perfect contours made of smooth silicone that's safe for your body. The slip-proof magnet keeps it in place, making sure that it stays where you want it.
Sex Toys For Couples
While it's normal to feel a bit intimidated about broaching the subject of adult toys with a partner, if you're new to using them, take the leap by starting small. Small vibrators are a great way to get the conversation about sex toys for couples started. Bringing sex toys into your bedroom and seeing how your partner feels about them up close and personal will get you both talking!
You've already taken the first step to better connection in the bedroom just by reading this guide to sex toys for couples. Now it's time to go shopping - together, or as a sexy surprise! We hope this guide has helped you find the perfect toy for yourself and your partner that will give you hours of pleasure!

By signing up for our newsletter we can send you more hot tips on how to spice things up in the bedroom, plus the occasional sexy discounts!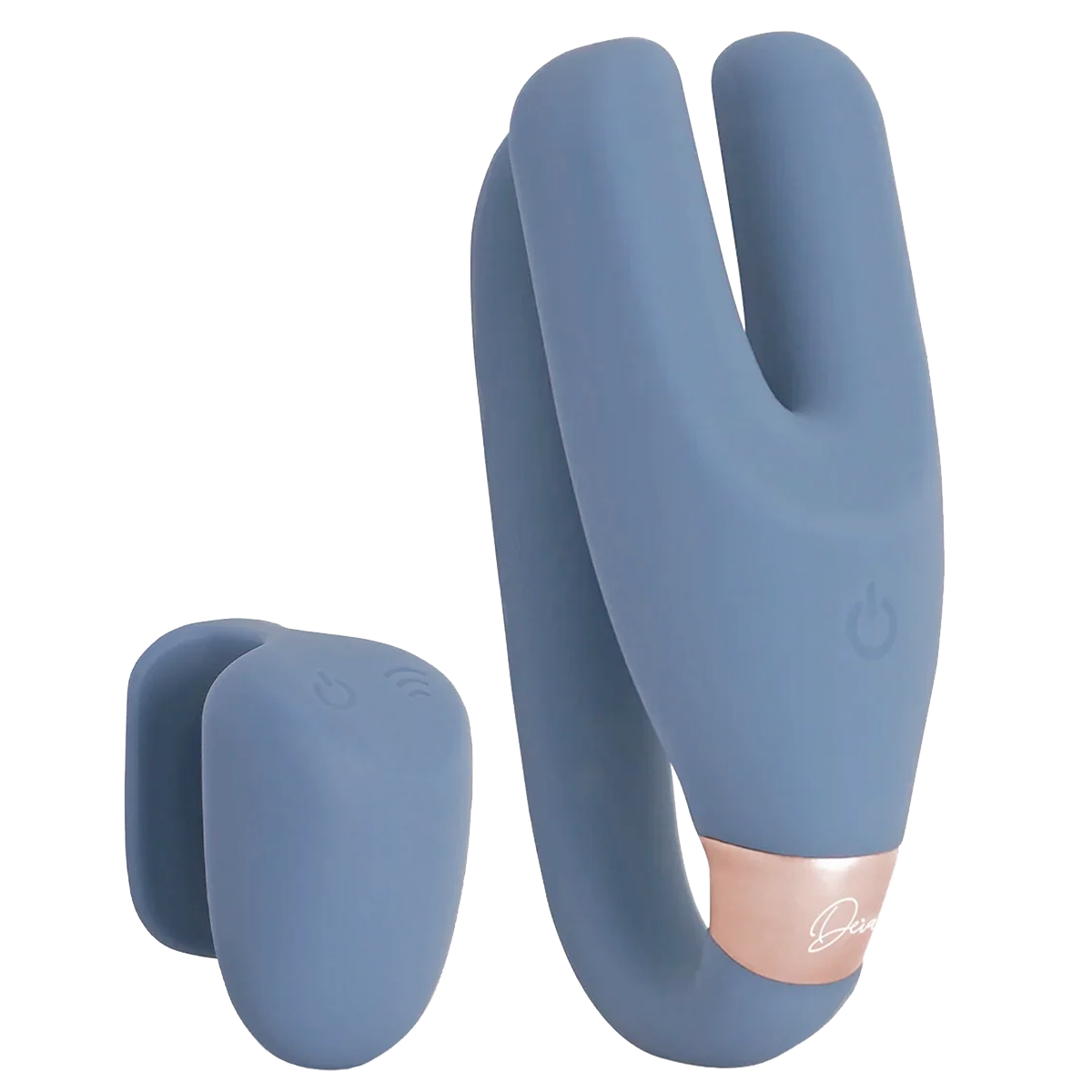 Find your Favourite
Couples Sex Toy!
They're popular for a reason, and they all have different benefits and personalities! We hope you find the perfect toy that makes you feel great.