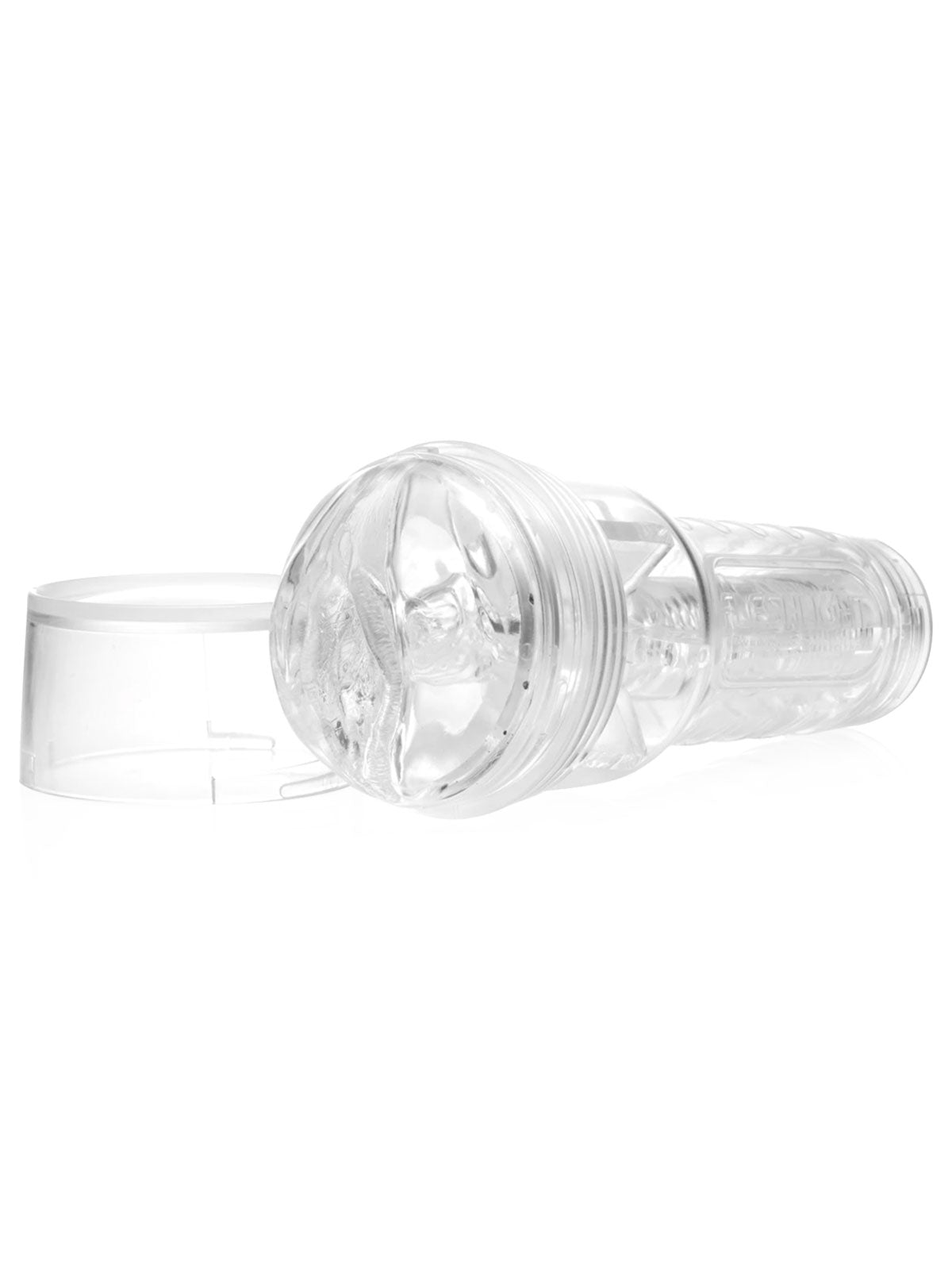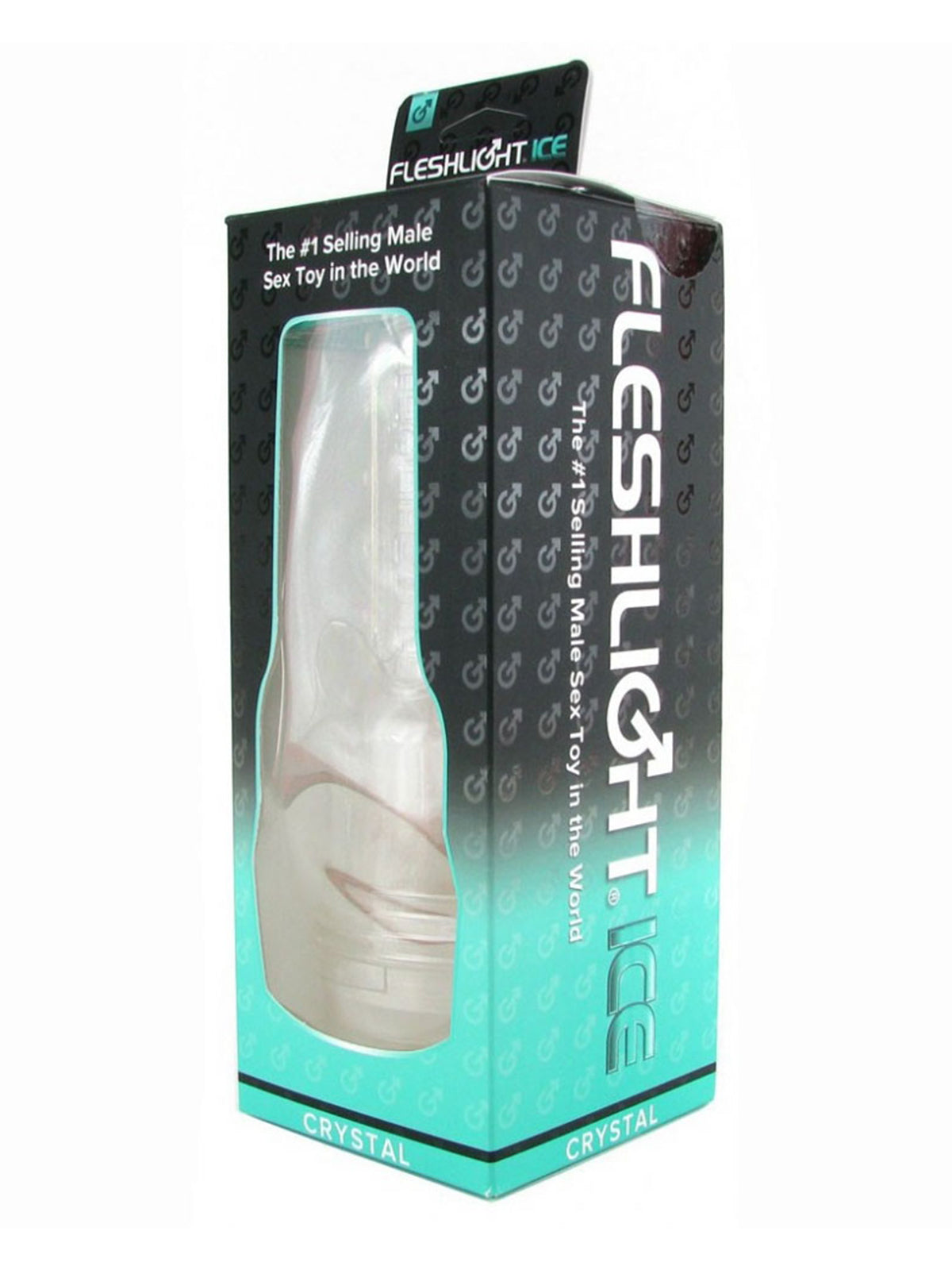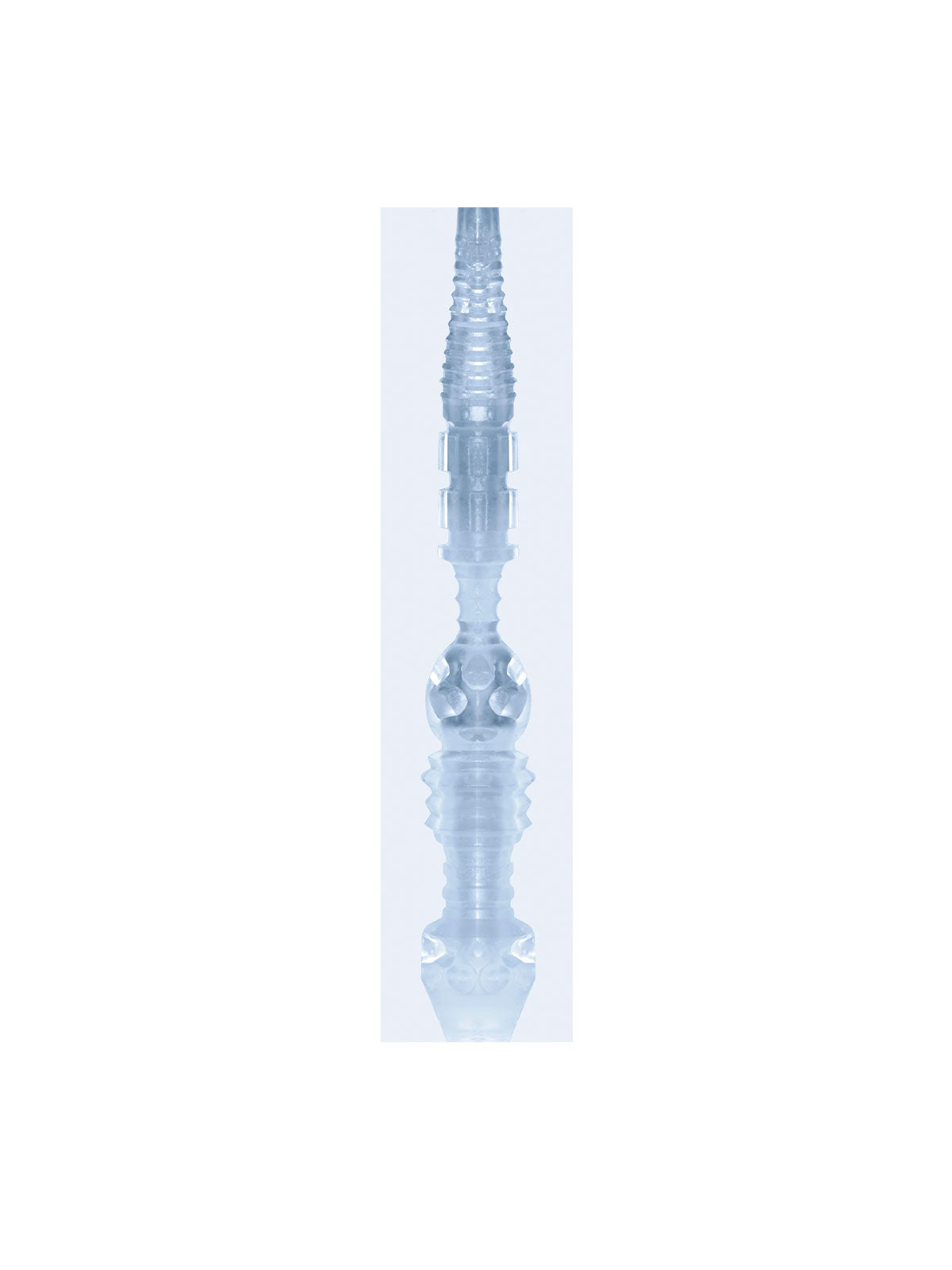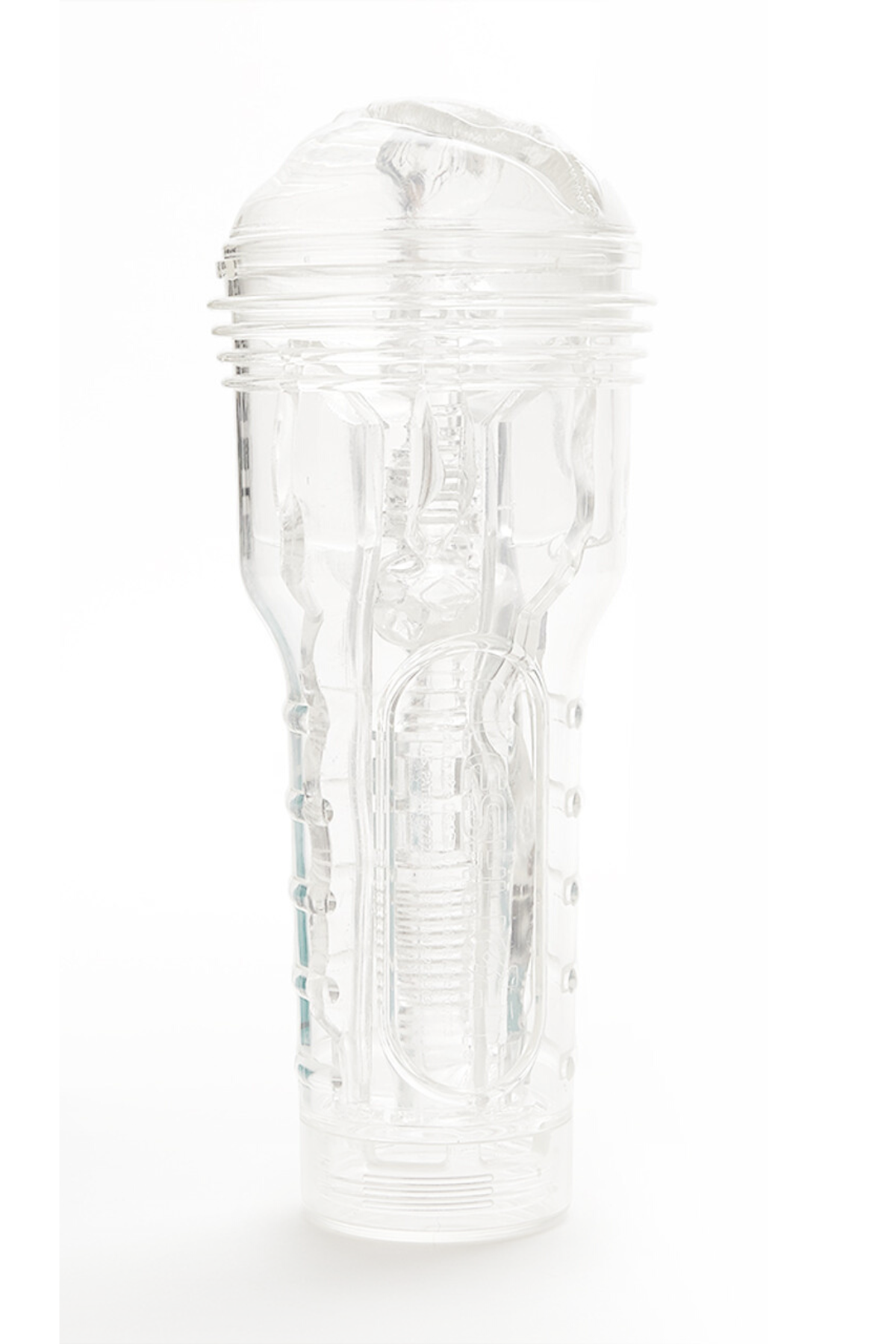 Ice I Fleshlight
The Fleshlight Ice is a super-soft masturbator sleeve made from patented, high quality silicone. The Fleshlight Ice replicates the sensation of penetrative sex with the added benefit of a transparent body for extra visual stimulation. The exclusive chiselled crystal texture provide a whole new dimension in stimulation.

In Stock + Ready to Ship
Pay 4 interest-free instalments of
R 475
using
Payflex
.
The Fleshlight Ice is just as silky soft as the Original Fleshlight but its clear shaft allows for arousing visual stimulation allowing you or your partner to watch the action. You'll see masturbation in a whole new light after you experience the sensational crystal textured silicone interior of this male masturbator. Like other
Fleshlight's
, this sex toy comes in its own canister, making it discreet and easy to store.
The small end-cap on the back of the toy can create an awesome suction. Play with this and find what feels best. We'd suggest that you use only water-based lubes, and clean your Fleshlight with lukewarm water and Fleshwash cleaning spray. (This is super high-tech material that could be damaged by soaps, detergents, etc.)
Details
| | |
| --- | --- |
| Box Contents | Ice Clear Case | Transparent Textured "Crystal" Sleeve | User Manual & Care |
| Material | Phthalate-free Real Feel Superskin |
| Ingredients | Phthalate-free Real Feel Superskin |
| Warranty | 1 Year Warranty |
| Dimensions | Total Length: 9.75"" (24.76cm) Insertable Length: 8.5"" (21.59cm) |
| Waterproof | 100% Waterproof |
| Vendor | Fleshlight |
| Product Type | Sex Toys |