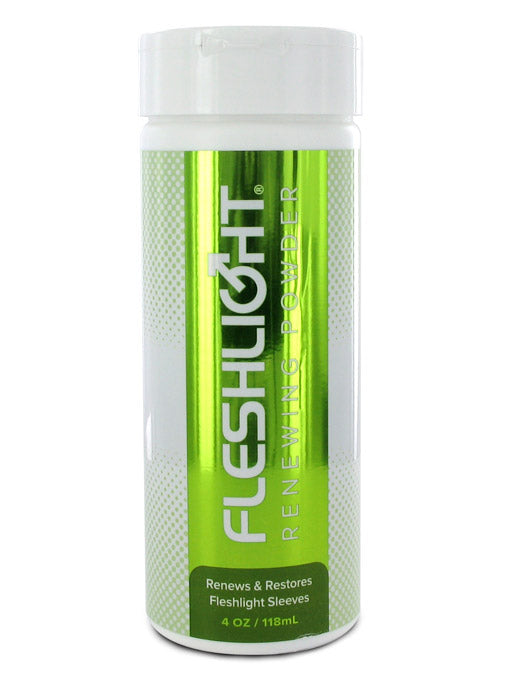 Renewing Powder I Fleshlight
Renew and enjoy your Fleshlight like it's the very first time. With this unique masturbator powder you can restore your Fleshlight to its former glory. The 100% natural powder will revive the patented Super Skin material so you can enjoy your pleasure product over and over.



In Stock + Ready to Ship
Pay 4 interest-free instalments of
R 55
using
Payflex
.
Over time, your Fleshlight masturbator sleeve may begin to lose some of its original softness. This is due to the Fleshlight powder naturally being worn away after multiple uses. Generously distribute enough Fleshlight Renewing Powder onto your Fleshlight sleeve so that it's completely coated with a thin layer.
Details
| | |
| --- | --- |
| Box Contents | 1 x Fleshlight Renewing Powder |
| Vendor | Fleshlight |
| Product Type | Better Sex |