Shop our 2023
Black Friday Deals
Welcome to the most thrilling and intimate Black Friday event of the year! Unleash the Ultimate Shopper in You & Discover our Black Friday Specials Right here.
Black Friday Bliss
Sensational Savings on Adult Toys!
Dive into a world of pleasure and savings as we unveil our tantalizing deals on a curated selection of premium adult toys. This Black Friday, explore the heights of passion without burning a hole in your pocket. Whether you're a seasoned explorer or a first-time adventurer, our deals will ignite your desires and leave you breathless. Unleash the thrill of the season with discounts that will make your heart race and your senses tingle. Indulge in pleasure without compromise this Black Friday—because everyone deserves a little extra spice in their life. It's time to turn up the heat and make this Black Friday unforgettable!
Black Friday For Her
Great Prices on
These Sweet Vibes
Embrace a world of empowerment & pleasure with our curated collection of sex toys designed exclusively for women. At the intersection of sophistication & sensuality, our range caters to every desire and whim. From discreet delights to luxurious indulgences, each product is crafted to elevate your intimate experiences.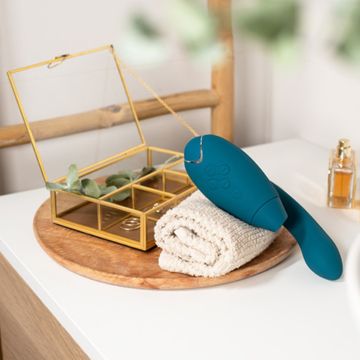 GET 30% OFF
Womanizer Duo 2 | Dual Vibrator
The Womanizer Duo is a clever clitoral vibrator that knows just what women want. It blends touch-free sensations with deep vibrations for a double dose of pleasure. With 10 vibration modes, you'll both be spoilt for choice.
NOW R 3,429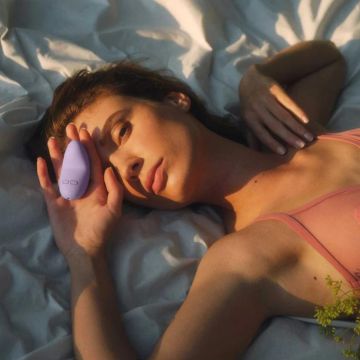 GET 20% OFF
Lelo Lily 3 | Clitoral Vibrator
Lelo Lily 3 is the world's first fragranced massager and the unique shape makes it perfect for solo pleasure or partner play. This vibe has 8 stimulation patterns & the rechargeable waterproof design makes it perfect for anytime, anywhere pleasure.
NOW R 2,959
Black Friday For Him
Beyond Boundaries
Redefining Your Pleasure
Step into a realm of unparalleled pleasure & excitement with our exclusive collection of sex toys designed with men in mind. Tailored to satisfy every desire, our curated selection combines innovation with sophistication. Whether you're exploring solo pleasures or enhancing shared experiences, our range of male-centric toys is crafted to elevate your intimate moments. From sleek designs to cutting-edge technology, each product is dedicated to unlocking new dimensions of pleasure.
Black Friday For Couples
Shared Pleasures
Elevate Your Intimacy
Ignite the spark & deepen the connection with our exclusive collection of sex toys designed for couples. Explore a world where pleasure knows no limits and intimacy reaches new heights. From adventurous novelties to sophisticated intimacy enhancers, our range caters to diverse desires and preferences. Whether you're seeking to add a dash of excitement or strengthen your bond, our couple-centric toys are here to elevate your intimate moments.